Tibet Weather Guide Guide
Tibet September Weather Guide
September is also about 20 degrees, 14 degrees when the low, not hot, but here the temperature difference between day and night, compared with the winter when the relatively better, but the wind is still a bit cool at night, when the sun is still very hot when the sun Oh, Especially in Lhasa, ultraviolet super, it is recommended to wear long-sleeved trousers, carry must carry a long-sleeved jacket, Tibet, day and night temperature difference, pay attention to add clothing, so as not to catch a cold. Tibet ultraviolet light is very strong, must not be taken lightly, especially Lhasa, high altitude, and sometimes "daylight city", should pay attention to carry sunscreen, protect your skin, in addition to sunglasses, sun hat these are best to bring, otherwise One day down, your skin probably can not stand, eyes are uncomfortable.
Which the temperature is as follows:
Lhasa area in August the average temperature at 8 ℃ -20 ℃.
Ali in August the average temperature is -5 ℃ -19 ℃.
Nyingchi area in August the average temperature is 10 ℃ -20 ℃.
Nagqu area in August the average temperature is 0 ℃ -13 ℃.
The average temperature in August in Shigatse is 3 ℃ -24 ℃.
Shannan region in August the average temperature is 6 ℃ -24 ℃.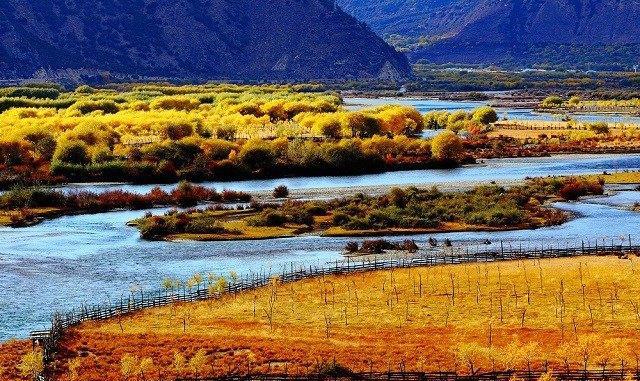 Unwrap the Experience with the
Tibet dream footprint,Snowy paradise,Sacred to the extreme
Travel Tibet China(traveltibetchina.com) provides a platform for those tourists who want to visit Tibet in groups,which helps them solve the problem of being unable to group together with others. Grouping travel countries include America、England、Germany etc.The dream of visiting Tibet will come true for you if you have it,Travel Tibet China!
Tibet tourism is a "go on" trip!
Tibet tourism brand with high quality, Traveltibetchina.com take you to tour around in Tibet
Get free travel information!