Tibetan Food & Drink in Tibet
Tibetan farmers mostly grow barley, wheat and potatos, which require only three months to produce, from barley they make Tsamp and flour from wheat, which then store for the use of whole year around, Tsampa is the main stable food in Tibet, it is made from roasted barley by water mills, the dry and cool climate allows a near-eternal preservation. The roasted barley, mixed with the tea and butter, will be used as a basis for the nourishment which is the " tsampa ". Apart from that there are very complete traditional cuisines that mostly non-vegetarian as there is only few vegetables grow in the harsh climate in the early days, these cuisines were consumed previously by the rich families, today these products are used in the tourists restaurants. where the culture of greenhouses are intensively using in Tibet and different vegetable cuisines are available. However, in the lowest valleys of the south and south-east, one will find trees and vegetables because of its tropical climate. Tibetan never eat sea foods like fishes and wild animals, though there are abounding wild animals and fishes are can be found almost in every rivers in Tibet, as per the Buddhist philosophy, killing is sin and accumulation of sin will lead a bad karma in the coming life, so Tibetans eat only domestic animals that they feed, also they are so many vegetarians in Tibet specially lamas and monks in the monasteries.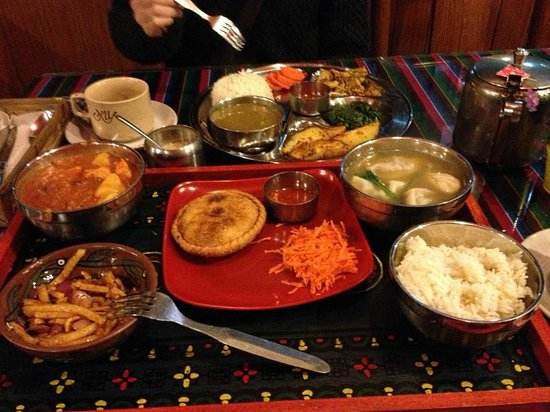 Tibet Tour >> Tibet Group Tour >> Tibet Travel >> Tibet Train Tour >> Tibet Travel Permit >> China Tour
Unwrap the Experience with the
Tibet dream footprint,Snowy paradise,Sacred to the extreme
Travel Tibet China(traveltibetchina.com) provides a platform for those tourists who want to visit Tibet in groups,which helps them solve the problem of being unable to group together with others. Grouping travel countries include America、England、Germany etc.The dream of visiting Tibet will come true for you if you have it,Travel Tibet China!
Tibet tourism is a "go on" trip!
Tibet tourism brand with high quality, Traveltibetchina.com take you to tour around in Tibet
Get free travel information!